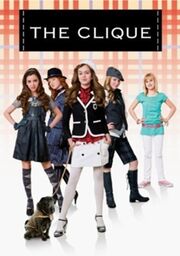 The Clique is a direct-to-DVD film based on the popular teen novel series by author Lisi Harrison. The film was released on November 18, 2008. The movie was partially filmed at Portsmouth Abbey School in Portsmouth, RI. Elizabeth Gillies made a small appearance in the movie.
Gillies' appearance
Edit
Gillies' character, Lucy, was walking down the hall in the movie and made a short appearance in the lunch scene. Lucy was quite different from Liz's role in Victorious as Jade West.
Ad blocker interference detected!
Wikia is a free-to-use site that makes money from advertising. We have a modified experience for viewers using ad blockers

Wikia is not accessible if you've made further modifications. Remove the custom ad blocker rule(s) and the page will load as expected.