While not uploaded onto her YouTube channel, Vienna is a cover Liz did at her first live show at Genghis Cohen on October 10th, 2013.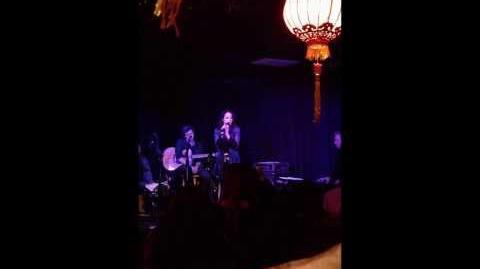 Vienna is originally by Billy Joel and Liz's friend Ariana Grande has also covered it.
She also performed covers of songs Jealous Guy, Landslide, What's Up, and Wrecking Ball, as well as two original songs.
Her Victorious costar Avan Jogia also sang an original song called 'Love is Done'.
Ad blocker interference detected!
Wikia is a free-to-use site that makes money from advertising. We have a modified experience for viewers using ad blockers

Wikia is not accessible if you've made further modifications. Remove the custom ad blocker rule(s) and the page will load as expected.