Wicked Way
General Information
Released:
September 7, 2012
Recorded:
2012
Genre:
Country
Length:
1:03
Elizabeth Gillies sings a bit of the song, 'Wicked Way' by Ben Taylor on her YouTube channel, LizGilliesOfficial.
In the video below, she sings about one minute of it. This is a capella, meaning she does not have any instruments playing in the video as well. 
This is her 12th, and latest, video on her YouTube channel, and was posted on September 7th, 2012.
Music Video
Edit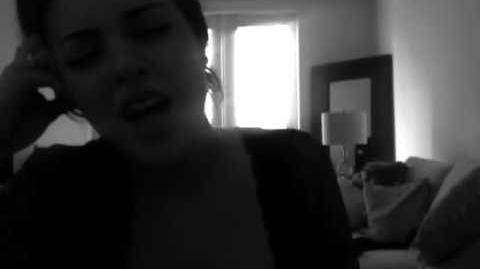 References
Edit
Description of song is: Cute song by Ben Taylor. Been stuck in my head so I thought i'd sing a little bit of it. Enjoy :)
It was posted on Liz's Twitter.
Ad blocker interference detected!
Wikia is a free-to-use site that makes money from advertising. We have a modified experience for viewers using ad blockers

Wikia is not accessible if you've made further modifications. Remove the custom ad blocker rule(s) and the page will load as expected.